Re: How to use this board- Please read
---
Thanks! I think............. This is a good way to be able to tell how much money I've sunk into my ride!
But that a good thing so I can make sure that I have the proper amount of insurance on my baby!
---
2006 White 1800GL
2006 Pearl White Escapade SE trailer
PGR member
http://www.patriotguard.org/
The "Black Pirate" has left us a message. Did you get it?
I like it. What is good for some is not neccessarilly good for others
---
[SIGPIC][/SIGPIC]
2010 Red GL1800
Progressive Monos/Ultimate
2005 Silver GL1800-TE(sold)
Iron Butt-B2B,BB1500,SS1000
I tried a separate post on this, no response, so I thought I would try my question here.
I went to edit my maintenance log (
Will's 2002 GL1800 Maintenance Log
) and with the new board was unable to. A warning appeared telling me the post I wanted to edit was too long, to reduce the size. Also another box appeared asking the reason for the edit. What I have been doing is keeping the actual maintenance log in the first post, rather than having a separate post for each addition to the log. This particular edit was to reduce the size of two of the photos in the log, but I was not able to perform this change.
Will we be able to edit our post, and is there a limit to how many words or characters in a post.
---
[SIGPIC][/SIGPIC]
Only two defining forces have ever offered to die for you: Jesus Christ and the American Soldier.
One died for your soul, the other for your freedom.
Focus your eyes to where you want to be
Not to where you are afraid of falling to....
.
http://wingincamera.zenfolio.com/
Darksider #170
03 GL1800 & Champion Escort Sidecar
This has been a great idea, Lamont! I have used this more than the back of my owner's manual. And, I can refer to it from most anywhere!
---
Love 'em all... Let GOD sort 'em out!"
LIMNCS #632 DS#1085 Michelin Primacy Alpin PA3 ZP
#19
Swapping the Rear Wheel by Laying Her Down (youtube)
I am trying to locate Tim the Amzoil dealer any help?
Quote:
I am trying to locate Tim the Amzoil dealer any help?
Are we talking Tim Vipond? Go to messages and type his name in. At least his name came up when I typed in Tim V!
---
Vredestein Quatrac 3
REAR 195 55 16 R/F
V rated Avon Cobra Front

December 27, 2010 - 102 posts

People that are always offended, offend me!


Not being the cleverest computer user, I tried to post there and got an error message. So, I just made up my own with Microsoft Word.


Its available with one or two clicks and editing it is a cinch.
---
[SIGPIC][/SIGPIC]Old, But old is better than the alternative.
Current thrill. 2006 Champion trike 2006 GL 1800 with 5.5 degree EZ steer and boy is it? Risers.
Former bikes and plane1962 Elsinore 250.
Piper
Comanche
airplane180 (thus my road name)
Rotarian since 1984 25 years perfect attendance.
05 Suzuki LS 650
08 Suzuki C50T
22 year Army Vet
56-59 63-82
First Officer Southern Cruisers Chisholm Trail Chapter 82
GWRRA Chapter T Now Flying a Cessna 172. Trike Rider Coach
Hobbits 08
---
Well, I kinda like the idea so let's give it a whirl...
bought new 09/20/08 000.2 miles,(wheeled around shop,no fluids in it yet.
one week after purchase,picked up,fully serviced,INCLUDING-full tank of fuel!!
came with full cover,fog lights,(not installed), new helmets, and J&M comm. for both.
I installed foglights at 500 mi.
4000 mi. service done at dealer
8000 mi. service done by me
new tires, E3's at 12000 mi.,and service done by me
centramatics at 12000 mi. also
warm&safe built in controller at 16000 mi. service
17600 mi. full racetech front and rear,all balls,bushings and seals,traxxion fork brace,mbl bar risers,msr fork boots,and electrical connections yellow fog light covers, and grip puppies, all done by me.
I think that covers it for now, except pics, that follow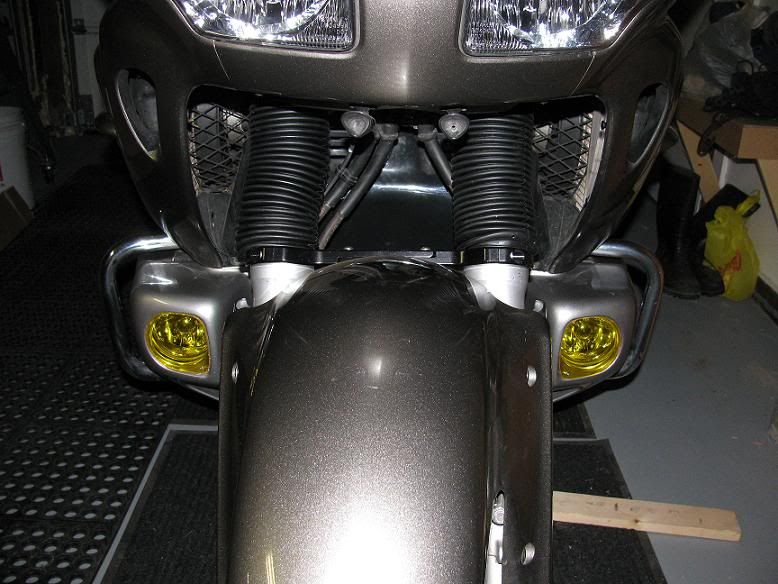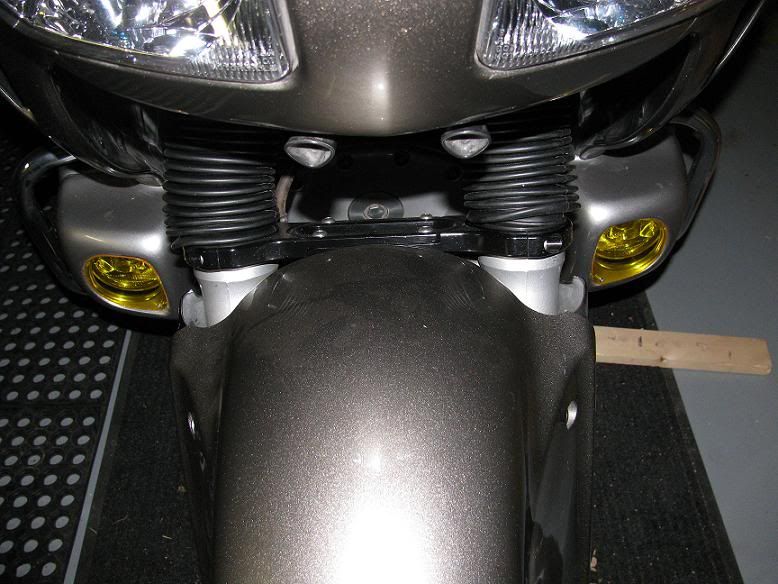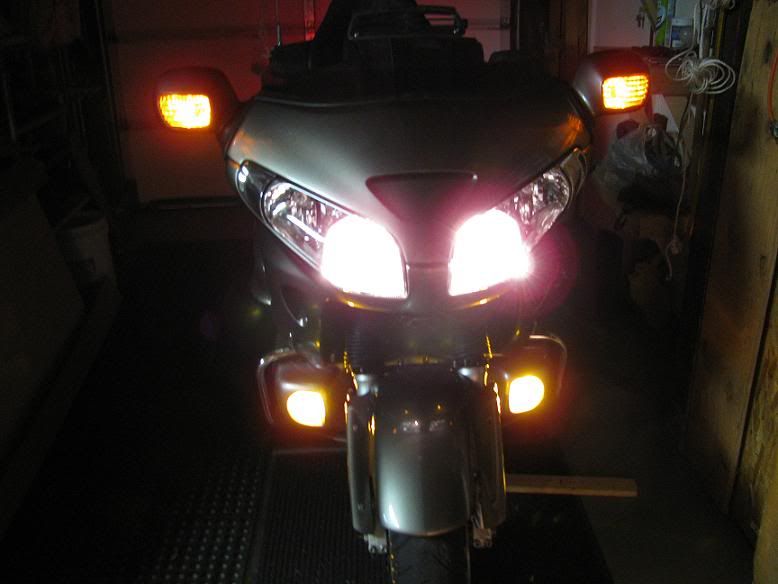 ---
[SIGPIC]
[/SIGPIC]
Previously had an 86 Aspencade and
20 others before that!
08 has fog lights, warm and safe controller,Centramatics,custom made seat pad,(my wife made),
All balls,full RaceTech front and rear, Traxxion fork brace, Grip Puppies, handlebar risers, fork boots,MORE TO COME!
NRA LIFE
SASS #21366
GOFWG #147
EX-ARMY SECURITY AGENCY
NAHC
HRCA
Seasoned Member
Join Date: Aug 2013
Location: miami florida
Posts: 293
missing nut
---
Hi everyone i am not sure if i am posting this question in the right fofum but here it goes. I have a hoda line windshild wjnd deflector . I lost one of the chrome nuts that joinst the delecter to ghe bike. Icall the dealers in my area and i also called and they tell thst i have to buy a ckmplete ddflector in order to get the nut. I am sure that it ca be gooten with out buying a new deflecter. If any one has a suggestion besides the hardware store please let me know or if some one has the nut that i am looking .thank you
I
Quote:
I got to thinking the other day that I would like to be able to look up "online" when I changed a tire or did some other type of maintenance on my bike. I have been through a few front tires on my Boss Hoss and I couldn't remember the tire I had before this last one or what kind of mileage I got out of it.
That's when I decided that it might be a good idea to create a board where I could
search this board
for my maintenance records that might help me look up when I did something to my bike.
The other cool thing about this is you will be able to see what others are doing as far as oil changes, life of a certain brand of tire or anything related to service on your bike.
It's up to you as to how much information you want to place here but I would put the
Make, Model
and
Year
of your bike and Mileage to start with, and a easy title to your message so you can find it later, something like
LaMosters 99 Boss Hoss
is what would work for me.
You can use this board to know just when you added an accessory to help keep track how well it is holding up. Remember you can go back in and edit any of your post at any time.
Hope you like the idea, I know I do. Have fun.
received by private email from rocky. Rocky
Seasoned Member
Join Date:
May 2006
Location:
Watching Karma unfold
Posts:
11,124
Post Thanks / Like
Re: What is the matter??
Originally Posted by batess6
Originally Posted by Rocky
I am ready to toe to toe with you. You will be surprised how it turns out.
You're a DRUNK and a COWARD.
My Super Suspension=Rocky Tree/Progressive Mono Tubes/2012 shock-Progressive spring.
Modified Shifter kit.
2004 GL1800A
1986 GL1200 SEI
1981 CB900C Restored.