Do trailers have pink slips? (Zephyr)
---
I found a Zephyr for sale. It's not plated or registered and here is the owner's story:

It was given to them by a friend of the family who bought it new and never used it because his wife still wouldn't go on trips with him. The clear coat is peeling because it was just sitting on the side of the house. They bought a hitch for their Harley with the intention of using it, but they never got the hitch installed and decided they aren't going to use it.

I've never owned any sort of trailer so I'm wondering:

1) Do trailers like this have pink slips?
2) Does a Zephyr have a VIN? (if so, where is it located, she said she didn't see one)

My obvious concern is to make sure it's legit, not stolen, and that I can register it. Any advice is welcome.

I intend on calling cyclemate/timeouttrailers tomorrow when they are open, but I'm still hoping to get some info here.
Every state has a different rule and system

Arkansas has a tittle, and a lifetime plate

ok and texas just doesnt seem to care, and all you get is a bill of sale from a used purchase

check your state for sure

once you pay your trailer, its your job to get a title, it took me 5 months recently to get one out of texas into arkansas
---
I believe they do, but in Indiana, its just as easy to have it inspected by an officer, create a VIN, and get it tagged if it doesn't have a title or Cert of Origin....

No clue on the VIN, but usually every manufactured vehicle has one, and if it was hand-built, one will have to be created for it by the State. Check underneath the tongue for the VIN...
As said above,states differ.Washington has a title,plate and a tab that has to be renewed anually.
I'm sure there's a vin somewhere.
---
Jeff in Ferndale,WA
White 04
I only needed a bill of sale no title required because of the trailer size.
---
The Marine Corps made me a man. My sons made me a father. I have never regretted a moment of either.
Semper Fi
www.zach-seidlitz.com
Thanks a lot all. I had the current owner check by the toung where the weights are posted, but there's no vin there.

I'll check with the manufacturer tomorrow and if they say there is no VIN, then I'll feel just fine about it.

I'll post pics as soon as I join the club ... hopefully tomorrow!
I received the original "Certificate of Origin" with my 99 Hannigan that I purchased last month. It was issued by the manufacturer and looks similar to an automotive title. Information such as empty and gross weight, model description serial number etc were included. Also an area to transfer ownership is provided on the document.

Knowing that all I needed was a bill of sale to register in Texas, I also had a BOS signed and notarized before taking possession of the trailer. Better to have more than needed I always say.....

For registration in Texas, all I needed was a bill of sale since the trailer was under 4000#. DMV had no interest in the Cert of origin.
---
[SIGPIC][/SIGPIC]
"First Run Flat Tires on a Two Wheeler"
2012 GL 1800 ABS
2008 GL 1800 Airbag
2002 GL 1800 Level 1
1978 GL 1000 "Outrageous"
1973 CB 750 Gold
Darksider #443
In MN you can get a plate for a bobcat trailer with a sales invoice. A homemade semi trailer will need to be inspected and a VIN number created at Motor Vehicles dept.
---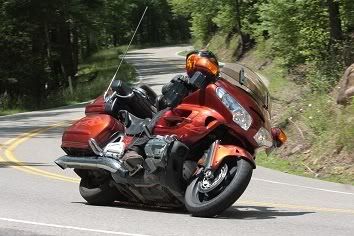 2014 BMW K1600 GTLE Darksider #157
http://www.murgie.com/dsi_roster.txt
Michelin Primacy Alpin PA3 ZP 195/55-16
I spoke with the manufacturer this morning and it seems timeouttrailers bought cyclemate in 2005. Since 2005, they have put the VIN near the tongue, but she doesn't know where they may have been before that.

Another indicator that it is a pre 2005 model is that the wiring harness is flat and not round like the rest of the timeout line.

It would sure be nice to hear from a pre 2005 owner of a Zephyr on if there's a VIN and where it is located.
---
Just a thought, call CA - DMV, if you can get an actual person on the line, they should be able to tell you. I for one personally thank you for being cautious about purchasing something from a private party without proof of ownership
---
[SIGPIC][/SIGPIC]
2005 Portland Grey Metallic
2009 Tailwind
1969 Wife, (best of the best!!)
Lost first Son 1979 - 2010 saddest of the sad.