horses reining horse and I guess work may also be my hobby
Contributing Member
Join Date: Jun 2009
Location: Basildon, Essex
Posts: 57
Quote:
I love swinging too, but now with my age and weight the rope tends to break right over the creek.....
I'm into Nitro RC Helicopters, ATV, Kayaking, Photography/Video, cycling.
You're doing it wrong mate!
Seasoned Member
Join Date: May 2008
Location: Hixson, TN
Posts: 157
I love SCUBA diving as much or even more than motorcycle riding and I'd do it every single day if I could. It's not a cheap sport and I only get to go a few times a year
. I also love to ride ATV's and we have some excellent places to ride in my area (within a hundred miles or so). I also enjoy the shooting sports. Especially skeet and sporting clays. I'm wanting to get into Bullseye Target shooting, just haven't made the jump yet. I hope to retire in a couple of years and will probably add a few more hobbies then.
---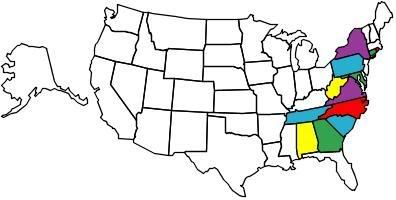 Riding a 2007 Blue Goldwing
Premium Audio, Comfort, Navi
with ABS.
Quote:
Among other things, I have been into woodworking/woodturning for a long time (since college) and have, over the years, accumulated a lot of tools. Some pics of the shop are below.
Dam Stearman that is one heckuva shop. It's not messy at all so I guess it's been a while. Where do you park the wing? That is some serious machinery, I'm jealous.
---
03 Ultra-SOLD!
90 Softail/Apes
07 Burnt Orange Wing

BADGES, WE DON'T NEED NO STINKIN BADGES!!

Dave
Seasoned Member
Join Date: Apr 2006
Location: Michigan...................................... In The Thumb
Posts: 8,077
Shooting, hunting, and reloading my own ammo.
---
John
If Riding A Wing Is A Mid life Crisis....Bring It On!
2006 Dark Red GL 1800
Gold Wing, Adopted 4-21-06 Premium Audio/Comfort
R.I.P. Beverly, You'll be Missed!
R.I.P. Harry
R.I.P. Chuck
The "Black Pirate" has left us a message.
Did you get it?

DS 1020
Michelin Primacy Alpin PA3 195/55/16 ZP

Florida Moderator
Join Date: Dec 2008
Location: Interlachen, Florida
Posts: 4,484
Riding my SeaDoo GTX supercharged jet ski with a Riva Stage One kit, 68mph. It feels like 120 on the Goldwing.
---
Prowler #4
2015 Level 2, 40th anniversary edition. DS#919
2015 Honda Pioneer 500 (Lil Red)
Quote:
I use to do competition shooting, up until my eyes gave out.
So did I:
I know thew feeling
Used to run through 700 to 1000 rounds a weekend easy.
Did Skydiving when I was younger, but that got costly, money wise..
---
George Patrick Th.D.
USMC 66-74
Heb 13:2
Cow pasture pool.
---
[SIGPIC][/SIGPIC]
USPSA and IDPA Action Pistol Shooting.
pat
---
[SIGPIC][/SIGPIC]I AM NOT A GRAND MASTER,BUT I BOUGHT ONE A BEER ONCE
PROWLER # 8
HAM RADIO CALL: W4FO