2015 Goldwing Sneak pic
---
Ronnie
**** Ronnie, no wobble
---
RIDE IT LIKE YOU STOLE IT
MOLON LABE
Not on Our Watch
OATHKEEPERS.ORG
DARKSIDER #42 yokohama 195/55x16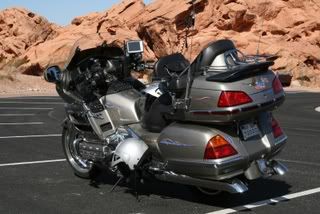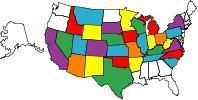 No windshield ...... but I like it
---
.
.
.
.
.
The World Is A Book And Those Who Do Not Travel Read Only A Page.

Whenever We Ride Home Safely We Promise GOD A Little Something.
Seasoned Member
Join Date: Mar 2004
Location: Meridian Planum, Mars
Posts: 3,212
Quote:
Originally Posted by Tony
No windshield ...... but I like it
I'll bet you Tulsa will sell you one though ...
No belly pan, no fork braces, no roller bearings, no turn-down exhaust, no Baker wings? Whats this future world coming to?
---
Bev, we will miss you.

The "Black Pirate" has left us a message. Did you get it?

Florida Prowler 42
Notice the Antenna, It finally has an FRS radio now.
Ronnie
but the buffeting will kill ya...
---
Jeff in Ferndale,WA
White 04
Gee...
...and you thought your state DMV was bad to deal with. Just wait til you have to deal with the FAA!
Thankfully, I retire in 2013... won't have to worry about trying to control all of you Wingers in the air!
Wonder how many of you will try to get intrument rated?
Tom
(NY Approach Control)
---
Tom
USMC: '81 - '89
FAA: '92 - '13
Now RETIRED & Loving it!
'07 Honda GL1800A Goldwing
'14 Ford F-450 PLATINUM
'14 Dutchmen VOLTAGE 3200 5th Wheel Toy Hauler
From the exhaust it looks like it may still have an overheating problem.
Frank
---
"The worst of all fears is the fear of living.", Theodore Roosevelt
Seasoned Member
Join Date: Nov 2003
Location: New York City
Posts: 990
Ronnie I like your ears. They look like they are designed after rear view mirrors. I like the touch, a bit of class.
That looks familiar ........ you Rat *******!
---
2006 Navi, ABS, Comfort