Member
Join Date: Apr 2008
Location: McCalla Al.
Posts: 8
Seat modification
---
I'm from the Birmingham area and looking for someone that can modify the factory seat to set me a little further back, does anyone know of a place close to me?
---
Eugene
McCalla Al.
2002 Long Beach Blue Pearl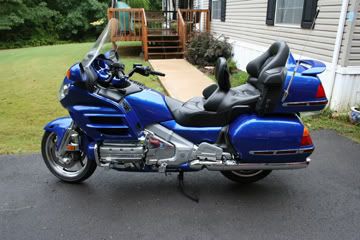 Member
Join Date: Jun 2015
Location: Cartersville, Ga
Posts: 7
Pm sent on wingsoft seat
---
WE ALL GOT TO GO SOMETIME .....ALWAYS TO SOON
FL. PROWLER # 62
DOUBLE DARKSIDER "WONKY" DRIVEGUARD REAR
BT 45 FRONT
Take a trip to Reddings CA and see Seth Laam seats.
---
"hum, fear not evil I shall"
"All things with Christ's strength I do"
Yoda quoting the Bible.