Fluid leaking from rear end
---
I have a 2001 that I noticed was leaking what appears to be dark gray to almost black fluid from the R side of rear end at the tire. Forgive my ignorance but not sure if a GW has a rear differential but if so it would appear to be coming from there. Drove it home (10mi) and seems to run fine but too a while to get it to go into neutral, would switch gears easily but not find neutral. Two questions: First is this a leaking differential - I'm sure I need to take it to be seen about so Second: Is it safe to drive it to dealer or should I arrange a tow. Thanks.
---
Darkside #805
Seasoned Member
Join Date: Aug 2010
Location: Santa Fe, New Mexico
Posts: 240
First thing I would recommend is check the fluid in the final drive...may be time for a change out....
GL1800 Doctor
Join Date: Sep 2004
Location: Lexington, KY
Posts: 16,106
It's not really a differential, just a shaft driven rearend. You probably have a leaking ring gear seal. Cheapest way to fix it, is to buy a trike take off rearend and swap it out. Takes about an hour and most trike take offs have 0 miles on them so it's almost brand new. I wouldn't ride it much, that gear oil is slick and it's getting on your tire, you don't want to go down.
---
Rob's Candy Red '04
Had the same thing happen to me about a month ago. Saw oil on the floor of the garage on the right side. Did my research and found that the seals inside were gone and best to change out the rear drive. Found a zero mile take off on Ebay and changed out the bad for new. Simple job if your handy. Nice and smooth and quiet now!!
It's worth my time to take to shop. Just trying to find if it's safe to ride. Rode when it was leaking badly and didn't get slick so not too worried just don't want to break something trying to get it there.
---
Darkside #805
NO! It is NOT safe to ride in general. A 10 mile non cengested ride to the dealer AFTER wiping down the oil is something a nut like me might try, but I can't recommend it. I can understand having a pro shop do the work if you are not a mechanicaly inclined person and fairly well healed. Your dealer or independent shop is probably aware of trike take offs too. Good luck!

prs
---
2002 Black Standard Brakes "TE MEGA MONTY"

DARKSIDER #1249

"Well, Chester; choos'n friends goes kinda fast once the shoot'n starts." Mathew Dillon to Chester Goode
I bought a new rear with brake disc and caliper with pads for $125. Just change it out. The big trike convertion dealers have plenty. Mine came from Sercy Arkansas.

Smitty
---
2004 Suzuki Vstrommmmmmmm
2012 Aluma MCT White
2005 KTM 400 exc
Alaska 2011.. Trip of a life time..10,000 miles, two sets of tires, $2500. dollars, one deer strike,
all in 14 day's.. Perfect !!!
Cheating death is the only thing keeping me alive!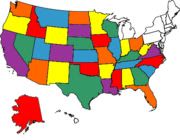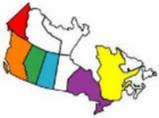 Seasoned Member
Join Date: Nov 2003
Location: Wi. Rib Lake
Posts: 18,195
if you happen to have the Honda towing plan ($120 for 5 years) they will tow your wing to the Honda dealer for free
---
ehcycledude@yahoo.com
02 GL1800 yellow 475,000 smiles
Rode my bike to Trailer Week
2013 Yamaha Tenere
Seasoned Member
Join Date: May 2005
Location: Ormond Beach, FL
Posts: 1,280
Danger, Will Robinson! Danger! Danger!
DON'T ride it.. I had the same thing on my '03.. it's most likely the rear seal, and that will blow oil all over your tire. Oily tires don't do very well at sticking to the road. Remember what happens to a car when James Bond sprays oil on the road in front of it... You don't want to go down just to save a tow... that would kind of spoil your whole day.
A trike take off will solve your issue, and as others have said, they are pretty cheap.
Here's my story.. BT, DT
http://www.ridersrally.org/bb3kit/ph...hp?f=1&t=22330
Good Luck..
=Dave=
Seasoned Member
Join Date: Sep 2004
Location: Zephyrhills, FL - 25 miles NE of Tampa, FL
Posts: 12,316
Quote:
NO! It is NOT safe to ride
... and when you get to a dealer, already have a final drive assembly to hand them. Otherwise they may want to repair yours and that would be extreemly costly. That is what our rear ends are called ... a final drive.
---
Advice is like cooking ... I always try it before I feed it to others !!!
Florida Prowler #78