premium gasoline
---
Is there a down side to running Premium Gas in the Wing?
---
Jesus is Lord
Seasoned Member
Join Date: Jul 2004
Location: victoria, bc
Posts: 2,231
---
2002 GL 1800
2012 650 Suzuki Burgman Trike
2006 650 Suzuki Burgman Standard
1989 Honda PC 800
I've tried both. Mine likes Ethanol free regular the best.
---
NRA Life Member because ... "Tyranny cannot be safe without a standing army, an enslaved press, and a disarmed populace." -James Madison
Motorcycles: '01 GL1800; 2014 DL650 Adventure; gone away already: 5 BMW's, 4 Honda's, 2 Suzuki's
------------
"The object of life is not to be on the side of the majority, but to escape finding oneself in the ranks of the insane." -Marcus Aurelius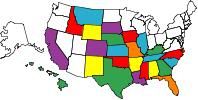 Seasoned Member
Join Date: Apr 2013
Location: Huntington Beach, California
Posts: 1,847
---

Current Bikes:
* 2015 Harley-Davidson Ultra Limited
* 2013 Honda Goldwing Air Bag
* 2007 Kawasaki KLR650
* 1971 Triumph Bonneville

No downside that I'm aware of. I use it all the time.
YEA YA EAT MORE SPAGHETTI AND LESS STEAK.
GUESS IF YA LIKE TO WASTE MONEY COULD PUT IN YOUR LAWNMOWER TOO.
---
WE ALL GOT TO GO SOMETIME .....ALWAYS TO SOON
FL. PROWLER # 62
DOUBLE DARKSIDER "WONKY" DRIVEGUARD REAR
BT 45 FRONT
Seasoned Member
Join Date: May 2016
Posts: 130
The down side is the Wing was designed to run regular unleaded not premium.
I was told by a well respected engine tuner in Jacksonville that continued use of high test gas in my new pickup would cause excessive carbon build-up in the combustion chamber. He told me that engines designed to run on regular gas needed the higher combustion chamber temps to burn off excessive carbon. Makes sense to me so I quite using high test. I assume the same would apply to the GL1800 engine as well. Flame suit on.
---
Gl1800A Interceptor Illusion red
Florida Prowler 100
IBA #64117
"Freedom is the length of the chain between a stake in the ground and reality"