auxillary cable ?
---
Does a 2012 have an auxillary cable in the front left pocket? I just installed the 12volt power socket but I could not find a cable anywhere.
---
Jesus is Lord
Yes, it is under the left fairing pocket, if I recall, there are two connectors in a black rubber boot, the 12V accy connector is a red 3 pin connector(the center connector is vacant) the other connector is a white 3 pin connector and is use for AUX audio.

I'm sure that someone will correct me if I'm wrong.
---

Vietnam Veteran 68-70 (9th Infantry Division)
Member of MOPH (Military Order of the Purple Heart)
GWTA Oregon Chapter A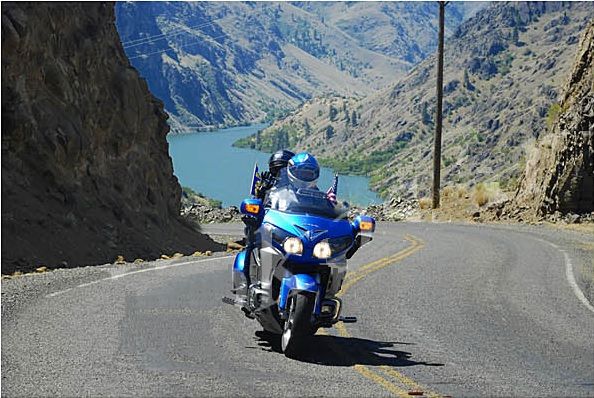 auxillary cable ?
---
The connector is there but you might not have the cable. Just the Nav equipped bikes came with the cable after 2010. Cable can be purchased from your dealer.
---
Last edited by Red; 04-02-2017 at

06:44 PM

.
OK . Thanks. Ill have to get a cable I iwas looking for a cable like my 09 had.
---
Jesus is Lord
auxillary cable ?
---
If you have to buy a cable anyway, you might as well order the Ground Loop Isolator from Electrical Connections and avoid the potential issue of engine noise in your audio. It plugs right in and gives the connection you need for your device.


Sent from my iPhone using Tapatalk
---
2016 GL1800 Level 1 - Candy Red
IBA #61294
---
Last edited by bdemoise; 04-03-2017 at

08:19 AM

.