Seasoned Member
Join Date: Oct 2009
Location: NW Michigan
Posts: 1,997
On my Bucket List too! Thanks.
---
#289 on the DARKSIDE [SIGPIC][/SIGPIC] If guns kill people, then pencils misspell words, cars make people drive drunk, and spoons made Rosie O' Donnell fat!
Those are some awsome pictures!!!!
---
Everyone dies but not everyone lives!
I was there in June, WOW what a place to explore. Great pic's.... Wing/GS.. I like it.
Smitty
---
2004 Suzuki Vstrommmmmmmm
2012 Aluma MCT White
2005 KTM 400 exc
Alaska 2011.. Trip of a life time..10,000 miles, two sets of tires, $2500. dollars, one deer strike,
all in 14 day's.. Perfect !!!
Cheating death is the only thing keeping me alive!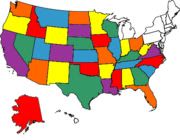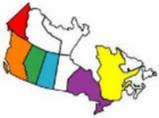 -9 degrees ambient...add a 60 MPH wind then you're at -47. That's frostbite in 5 to 10 minutes.

ARE YOU CRAZY?

I've been serious when I've said around here -- I don't ride below 50 to 55 degrees. I can't stand the cold.


That's balls, man... Frozen ones. But still, balls.
Seasoned Member
Join Date: Oct 2009
Location: NW Michigan
Posts: 1,997
Seasoned Member
Join Date: Jun 2011
Location: Fairfield, CA
Posts: 436
Great pictures
I really enjoy seeing the beauty that God made just for our pleasure.
I probably won't ever be in that area of the world, but this way I still get to enjoy some of the beauty.
THANKS and keep them coming.
Marc
---
Marc in Sunny California
Unbelievably beautiful country captured magnificently by you.

Hope to be up your way in '14 or '15, Lord willin'.

Thanks for sharing.
---
-Tim
2009 BMW R1200RT
2013 Honda F6B HR Signature Series (born 7/17/13, sold 6/25/16)
2011 AB Trailer
2005 Honda GL1800 Portland Gray Metallic (Gone), 2005 Honda VTX 1300R (Gone), 2004 Honda Shadow Aero 750 (Gone)
Darksider #858: Kumho Ecsta 195/55/16 with Dynabeads/Dunlop E3
IBA #47379
GWRRA
www.FaithOnTheRoadAgain.com
Seasoned Member
Join Date: Dec 2006
Location: memphis, tn
Posts: 3,875
Just my curiosity, BUT, why did you choose a wing for the type of riding you appear to do so much?
I love my wing, but I plan to stay on asphalt and nothing but asphalt if I can help it!! I have occasionally been on a well maintained hard packed gravel road, but I don't like it!
I can understand having a wing in Alaska, for certain times and roads; but where you take yours blows my little mind!!!!
The extra fuel you carry certainly gives you a lot more range "for when the gas is scarce!"
Great pics!!!!