Post a cool Gold Wing picture
---
Here's mine.
---
2013 Ducati 1199 Panigale
S
Tricolor
e
___________________
06 Wing ABS, Dark Red, Fully Traxxionized
Seasoned Member
Join Date: Mar 2006
Posts: 977
That's one of my favorite too. I can get my foot pegs to spark. Just not daring enough to reach down and drag my left hand. A REALLY cool picture would be if you could attach the steal into the tips of the glove. Sparks off the bike and the gloves would be a cool picture.
---
Knoxville, TN
2005 Black Cherry
1976 KZ900
1999 VFR750 Magna
Seasoned Member
Join Date: Sep 2006
Location: Sun City West, AZ
Posts: 1,435
Quote:
This cool enough?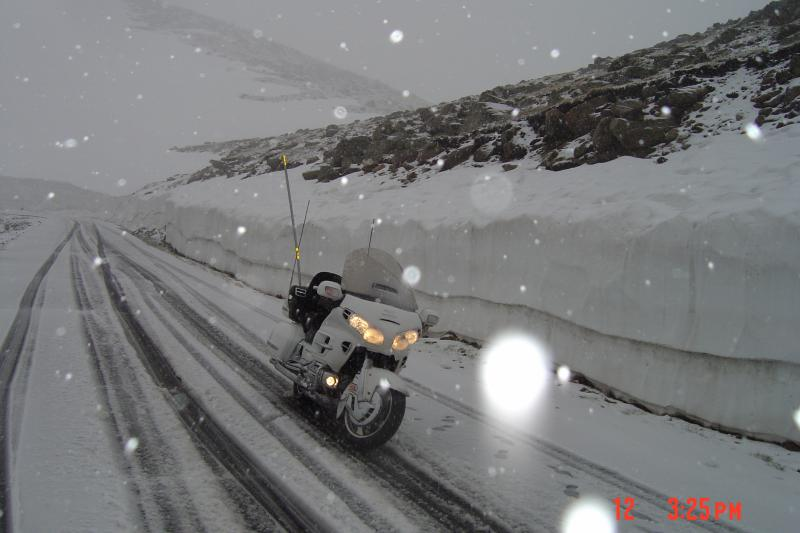 Very Cool! Did you take that in the White Tanks?
---
Play it as it lies, if you can't, do what's fair.
Red 2003 GL 1800A
2008 Kawasaki Versys 650
Darksider #98 Yokohama Envigor ZPS 195/55/16
---
Vredestein Quatrac 3
REAR 195 55 16 R/F
V rated Avon Cobra Front

December 27, 2010 - 102 posts

People that are always offended, offend me!


Quote:
Very Cool! Did you take that in the White Tanks?
No, I stole it from the Net to show my Spouse that folks really do ride in the Snow...
---
2012 Corvette GS Roadster Red . Gone now. Looking for a replacement toy.
1999 Valkyrie Interstate Black. RG Bike
2006 GL 1800 White. Traveling bike
2000 GL 1500 w Champion Escort Hack. Not sure it's for me.
Patriot Guard Asst. State Captain and Road Guard
Quote:
You're a nut, a good sort of way of course.
---
2013 Ducati 1199 Panigale
S
Tricolor
e
___________________
06 Wing ABS, Dark Red, Fully Traxxionized
---
[SIGPIC][/SIGPIC]
2010 Red GL1800
Progressive Monos/Ultimate
2005 Silver GL1800-TE(sold)
Iron Butt-B2B,BB1500,SS1000